Meet The Crew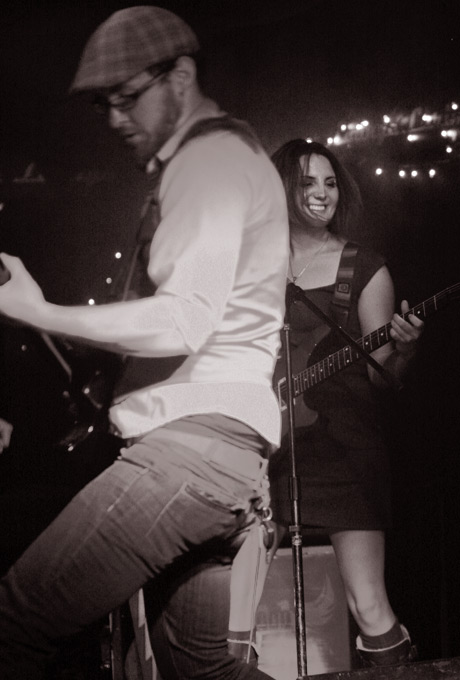 Welcome to our lil' adventure!
Jake & Jill came together 15 years ago in the tiny town of Champaign, Illinois, where they soon bonded over their love of music, art and adventure. Ever since, these two have been conquering the world in front of them in their very unique approach. They were married in 2010, in a somewhat raunchy donut shop in Portland, OR (VooDoo Donuts baby!). Their lives ventured to Boulder, Colorado where they continued to pursue their creative & athletic passions. Their indie-rock band recorded 2 full-length albums, with a third in the works and they dominated the Denver nightlife scene with their catchy folky-lyrics and psychedelic melodies before they moved on to sailing, all the while training to rock climb at a very elite-5.12/5.13-level.
Jake is extremely athletic, funny and adventurous ex-marine turned 5.13 climber and rockstar who has a talent for brilliant ideas. Jill is an artistic mastermind (musician, designer, business owner, artist, photographer, painter, chef) who can turn those ideas into reality. The dynamic duo has been living their life on the edge of the "norm" for so long, they can't imagine it any other way.
We've learned that what's important in the adventure is how you get there, not necessarily what's been accomplished. That is adventure at its most beautiful and most pure. There is no other aim than the adventure itself.
This blog is a story of our new life as adventurers. It will be a crazy, hilarious, exhilerating adventure that should make for some interesting reading!

Get In Touch – We want to hear from you!